Former Guernsey traffic boss says bus move was right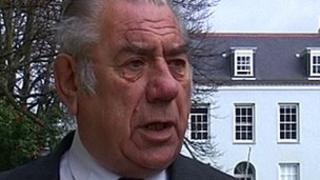 The decision by Guernsey's States to buy its own buses has been vindicated, according to a former politician.
Peter Bougourd, formerly the president of the traffic committee, made his comments following Island Coachways' announcement it would stop operating.
He said the purchase of a fleet in November 2000 came about because it was felt a bus operator could not afford to buy a fleet and still make a profit.
Instead the States bought 33 buses for £3.1m and contracted out the service.
Mr Bougourd said: "I'm very sorry the firm no longer wants to run the buses but the situation could be far worse.
"All that's been lost is the operator and not the fleet," he said.
Island Coachways announced on Monday it had pulled out of negotiations with the Environment Department for a new contract.
The current deal expires on 31 December, although the company has offered to extend that by three months while the States tries to find a new contractor.