Guernsey castles more popular with visitors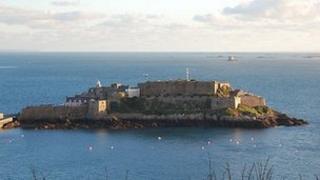 Visitor numbers have risen at both Castle Cornet and Fort Grey, according to figures released by Guernsey Museums.
Both closed for the winter on Sunday after almost 50,000 people had visited Castle Cornet - 3,000 more than in 2010.
Fort Grey saw a rise of about 200 visitors to 11,793 during 2011.
The season so far has seen a drop for Candie Museum, but a 120% increase for the Telephone Museum in its final year.
The Guernsey Museum and Art Gallery at Candie saw a 40% increase to 19,159 visitors in 2010.
In 2011 more than 15,600 people had visited by the end of October, but its final figures will not be available until the end of the year as it remains open.
Museum director Jason Monaghan said: "Last year we had a very good year at the museum, so we sort of expected it to be down by about 10% or so, which is where it is.
"As a season as a whole it's more or less as good as last year we may just beat it by a couple of hundred of people by the end of the year."
He said almost half of the 2,838 people who visited the Telephone Museum visited on its final weekend, for which entry was free.
Mr Monaghan said: "We put a lot of effort into making people aware it was their last chance to see it."
During 2011 the museums service opened a militia museum at Castle Cornet and a discovery room at Candie Museum for children, families and school groups.
Mr Monaghan said for 2012 a number of events were planned around the Queen's Diamond Jubilee.