Guernsey States asked for airport radar funding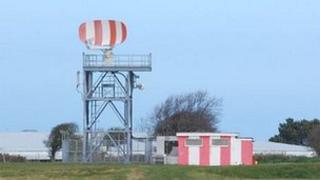 The States has been asked for £3.25m for a new radar at Guernsey Airport, on top of the £80m pounds already earmarked for the runway redevelopment.
The current radar is approaching the end of its operational life and funding for a new one will be debated by the States in December.
The Public Services Department said a new radar was vital to the airport's efficient operation.
If approved the radar would be installed in about a year's time.
The £80m redevelopment project, which includes moving the runway, changes to the drainage system, new landing lights and navigational aids as well as the resurfacing of the aprons and taxiways, has been agreed and is due to take two years to complete.
Public Services said the airport contributed about £30m a year to Guernsey's economy.