Guernsey in top tier of G20 summit report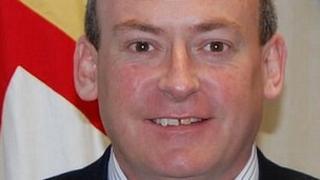 A G20 summit report praising Guernsey's financial sector is recognition the island deserves, according to the Guernsey's chief minister.
The report put the island in the top tier of jurisdictions that have shown strong adherence to international co-operation and information exchanges.
Guernsey was named alongside 60 other jurisdictions.
Deputy Lyndon Trott said: "This is further recognition of the excellence of our robust regulatory framework."
He said: "It once again highlights that Guernsey plays a leading role in protecting financial stability through the full and effective implementation of international standards."
The Financial Stability Board (FSB) prepared the report based on evidence compiled by the International Monetary Fund, the World Bank and the International Organization of Security Commissions.
Richard Walker, Guernsey Financial Services Commission's director of policy and international affairs, said: "What we do in practice in relation to co-operation and information exchange has been evaluated several times over the last 13 years.
"It is pleasing that the FSB also recognises that Guernsey strongly adheres to the international standards in these areas in relation to banking, insurance and securities supervision."