Guernsey Jobs 'at risk' over VAT relief changes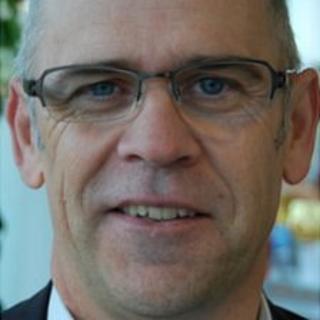 Hundreds of jobs could be put at risk in Guernsey if further changes are made to Low Value Consignment Relief (LVCR), an island politician has warned.
The relief exempts companies outside the European Union from paying VAT on items under a certain price when exporting to the UK.
Commerce and Employment Deputy Minister Marc Laine said some firms had moved ahead of a recent reduction in LVCR.
The top price for goods qualifying for LVCR was cut on Tuesday to £15.
The UK Government reduced the top limit from £18.
Figures for 2010 showed Guernsey's fulfilment industry employed about 650 people - 2% of the island's population - and had a turnover of £300m.
The fulfilment industry includes receiving, warehousing, repackaging and despatching products.
Deputy Laine said of any possible further changes: "It could have an affect on jobs, on travel prices, commodities in the shops.
"Even in the worst case we will retain an industry but that industry might look very different from the way it does today."
'Constant dialogue'
He said the States was continuing to talk to the UK Government over possible changes to VAT relief.
"There's a terrific amount of work going on putting Guernsey's case forward.
"We have constant dialogue with the Ministry of Justice, the Treasury and HM Customs and Revenue.
"There are a number of options we believe the UK Government may be looking at.
"A reduction down to 10 euros (£9), a blanket exemption and then potentially an exemption that is focused on the Channel Islands or particular products coming from the Channel Islands.
"We're also looking at what we can do to mitigate any changes that might come along.
"The industry is incredibly concerned: this is their legitimate Guernsey businesses' livelihoods at stake."
However the Retailers Against VAT Avoidance believes there should be no distinctions anywhere and says the Channel Islands are not a special case.
Spokesman Richard Allen said: "There are people trading in the UK who don't charge VAT from an offshore location whilst everybody else is legally obligated to charge it... people are not able to compete with those able to do that."
But the head of the Guernsey Bulk Mailers Association Rodney Brouard said the islands were a special case.
"Fuel is much more expensive to be brought in here, transport is much more expensive, we've got to bring all our packaging in and ship it all out, the same goes for the whole bulk mailing industry.
"Nobody is saving 20% on VAT as they have got to import all of their stuff as well."
Boley Smillie, the chief executive of Guernsey Post, said a large decrease in the amount of mail being sent from the island would lead to islanders paying more for postage.
He said: "The key impact is our aircraft that we use to export the mail to the UK each evening. It will cost the same amount whether it's got one item in or 100,000 items in, so the cost has to be spread across a smaller volume."