Radon survey launched in Channel Islands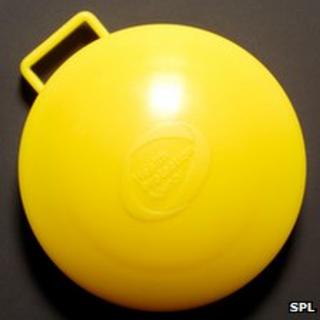 A radon survey has been launched across the Channel Islands by the health authorities in the island.
The joint initiative between the States of Guernsey and Jersey and the UK Health Protection Agency will ask householders to take part in a survey.
It is aimed at highlighting the health impacts of radon, a naturally occurring radioactive gas.
The three-month survey is expected to provide valuable data on the potential for exposure for island residents.
Radon can accumulate over time in poorly ventilated spaces and is known to increase the risk of developing lung cancer, especially in smokers.
Random addresses in Guernsey, Jersey, Alderney and Herm will be approached and if they agree kits will be sent containing two radon detectors and a prepaid return envelope.
The detectors need to be put in the bedroom and living room of the property for a period of three months before being returned to the Health Protection Agency for analysis.
Val Cameron, the Channel Islands' strategic lead for Environmental Public Health, said: "Everyone is exposed to radon all the time and for most of us it is the largest single part of our annual radiation dose, but there are areas where levels of this naturally occurring gas are higher and so this may raise the risks for people who live there.
"The survey is part of our routine environmental health monitoring programmes and I would urge all of the people who receive the letter of invitation to take up this free offer."
She said the results of the survey would give up-to-date information on radon levels across the Channel Islands so advice could be provided to householders, if necessary, on how to improve their homes and reduce their exposure to radon gas.