Guernsey Post jobs go in Saturday deliveries cut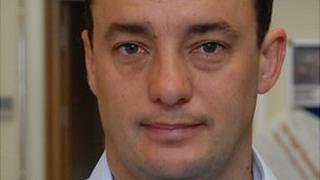 Thirteen jobs will go at Guernsey Post as a result of cutting its delivery service to five days a week, its chief executive has said.
Boley Smillie said there was no choice over the loss of a Saturday delivery as mail volumes had dropped due to more use of e-mail.
The changes to postal deliveries are due to come into force in the New Year.
Mr Smillie said there would be no need for the company to resort to compulsory redundancies.
He said: "We've been running a voluntary redundancy programme now for a good year and this is really just an extension of that and I can categorically say this will be achieved through a combination of natural wastage and voluntary redundancy."
Earlier in the week the Commerce and Employment Minister Carla McNulty Bauer warned further changes could follow if the amount of post sent continued to fall.
However, Mr Smillie said any further reduction in deliveries could be self-defeating.
He said: "I think there comes a point, and I would argue that probably after this point, you start to undermine what you're actually there to do and you start to affect the volumes [of mail] yourself in terms of not providing that regularity of service.
"It's going to be a real challenge to combat some of the problems we've got but it would be a sad day if we dropped below five days."