Careening Hard marina could earn £2m a year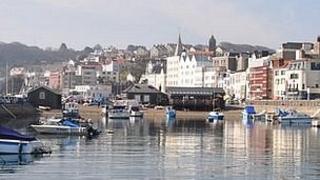 Turning the Careening Hard into a marina could earn £2m a year for the States, according to Guernsey's harbour master.
The Public Services Department has asked firms to submit tenders so it can examine the options of changing the site in St Peter Port Harbour.
Captain Peter Gill said the site was currently under used and earned the Harbour Authority about £10,000 a year.
He said if a marina was the chosen option, the beach area would be kept.