Channel Island police forces to merge training courses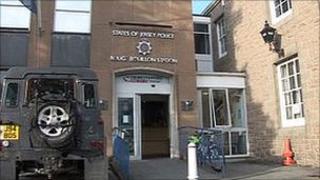 Police recruits in Guernsey and Jersey will train together in future, with the islands taking turns to host courses.
Eight trainees from each island will begin a 15-week course in Jersey on 7 November, with Guernsey staff living in Jersey throughout their training.
The first combined course will concentrate on Jersey laws, with Guernsey trainees polishing up on their island's laws on their return.
Sgt Jim Bell, of Guernsey Police, said the move could save both forces money.
He said: "We expect to make savings, which will be redirected towards community policing in both islands."
But Sgt Bell said he could not estimate the extent of the savings until the first course was complete.
Insp Sara Garwood, the training manager at Jersey Police, said the initiative would "add a new and valuable dimension to our recruits' training programme".
Guernsey trainees will be allowed to go home at weekends during the 2011 course, but Jersey officers will be encouraged to help them get to know the island while off-duty.
New recruits have been trained locally in recent years, after UK national police training centres were disbanded.