Guernsey Happy Days preschool offered temporary home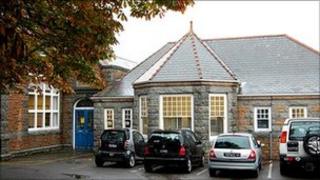 Two new temporary homes have been found for Guernsey's Happy Days preschool, ahead of the closure of its current home in Brock Road.
The Guernsey Welfare Service, which runs the preschool providing discount childcare for low income families, had warned it may have to close.
The Education Department has offered the use of both Amherst and La Mare de Carteret Primary Schools from January.
The preschool will still be run by the same management and staff.
A spokesperson for the Welfare Service said it was working with the Education and Health and Social Services Departments to ensure the facilities provided were appropriate for the children who would be attending.
The Guernsey Housing Association has submitted plans to convert the former Boys' Grammar School into 24 houses and 16 flats.