Richard McMahon to be Guernsey's next Deputy Bailiff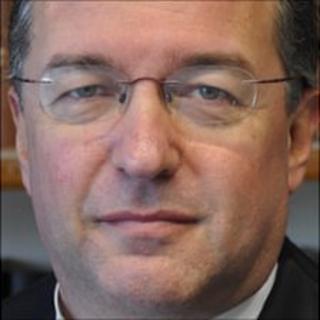 Guernsey's HM Comptroller Richard McMahon will be the island's next Deputy Bailiff.
The office of Guernsey's Lieutenant Governor announced the appointment, which was made by the Queen on the recommendation of the Lord Chancellor.
Mr McMahon moved to Guernsey in 1995 as a legislative draftsman and was appointed a crown advocate in 2000.
In November 2009 he was appointed HM Comptroller and Her Majesty's Deputy Receiver General.
He will replace Richard Collas, who will become the island's 89th Bailiff when Sir Geoffrey Rowland retires in March 2012.