Permission for new Guernsey mobile phone mast refused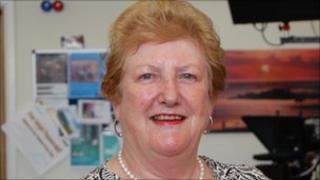 Planning permission for a new mobile phone mast in the Vale has been refused by Guernsey's Environment Department.
Airtel Vodafone had asked to erect a pole, antenna and microwave dishes on land at Landes des Marches.
An open planning meeting heard that 35 objections to the mast had been lodged, the majority on health and safety grounds.
The department voted against the recommendation of planners, who had advised the plans should be passed.
Deputy Environment Minister Deputy Jenny Tasker said: "I felt that it was not in the right place and I felt that it had a great impact on the area."
She added: "Fundamentally any mast should be shared, and when competition was brought in to this area that gave me grave cause for concern.
"I think we have the right in this island, a small community, to ensure that our landscape is not spoiled by these monstrosities."
Guernsey currently has three providers of mobile telecommunications, and a range of masts situated across the island.