Guernsey Boys' Grammar School could become housing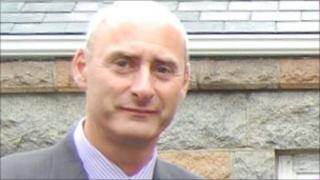 The site of Guernsey's former Boys' Grammar School could be redeveloped to provide 40 new homes in St Peter Port.
The Guernsey Housing Association has submitted plans which would see the 1893 granite frontage at Brock Road preserved as 10 new houses and flats.
A further 30 new-build homes would replace other buildings to the rear.
Steve Williams, the association's chief executive, said he expected work to begin in October 2012, if planners at the Environment Department approved.
The site is currently owned by the Education Department and is used by students, voluntary organisations and a nursery.
It is intended that ownership be transferred to the Housing Department for use by the association.
Mr Williams said: "We can't do a huge amount of work until the final people are off because it's just very complicated having a construction site with students using it as well."
The States agreed in July to refurbish the former St Peter Port School site at Les Ozouets, so that students currently accommodated at Brock Road could be transferred in time for the 2012-2013 academic year.
In total, 24 of the new homes would be houses, with the remainder being flats.