Guernsey's unemployment figure drops due to new system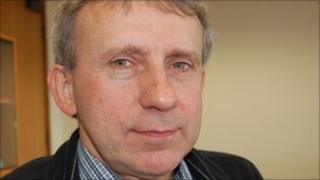 Guernsey's Social Security Department has said unemployment has dropped significantly to 290 after it adopted a new system for working out the figures.
Under the previous method, there were 459 "unemployed" at the end of July but this included 135 who spent some time in work while topping up with benefits.
It also included 34 people who were involved in training schemes.
Mark Dorey, the department's minister, said the new system gave a more accurate picture of the economy.
He said: "It allows better comparison with unemployment levels in other countries and is already the figure being used in the Policy Council's labour market bulletins.
"We've wanted to change to the International Labour Organisation standard for some time, but have been reluctant to do so when unemployment was increasing."
The revised figure of 290 represents 0.9% of the working population and is nine more than in the previous month but two fewer than in July 2010.