Yorkshire Guernsey to close after parent company review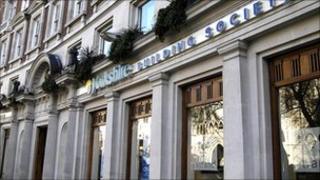 The Yorkshire Building Society has said its Guernsey subsidiary is to close.
Yorkshire Guernsey Ltd employs 14 people and has 6,000 local and off-island customers with approximately £800m deposited there.
Iain Cornish, the parent company's chief executive, said recent changes to the way the UK deals with offshore subsidiaries had prompted the move.
He said this meant Yorkshire Guernsey could "no longer serve its original role within the Yorkshire Group".
The Society began what it described as a "strategic review on the future of Yorkshire Guernsey" last year, after changes to the UK's regulatory regime.
'Substantial loss'
In a statement, the company said: "The UK regulator requires the parent society to hold an equivalent amount of liquid assets against any deposits that are placed with it by Yorkshire Guernsey Ltd.
"This effectively means that the group as a whole suffers a substantial loss from the Guernsey operation, as the interest received on the liquid assets is much lower than the rate we pay to our depositors."
The company said it had reviewed "a number of options including a potential change in its legal status, sale to a third party or an orderly wind-down of its operations".
Customers were advised that they did not need to take any immediate action and that all deposits remained supported by the parent group.
Mr Cornish said: "As we work through the final stages of this review, we will communicate fully with all Yorkshire Guernsey customers to advise them of this decision and how it will be managed.
"We will work closely to support all affected staff members as the business is wound down."