Call for renewable energy grants in Guernsey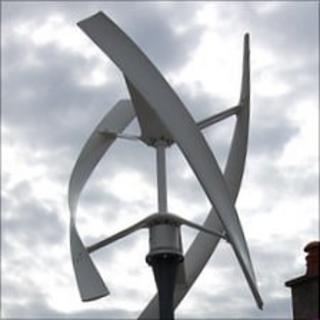 A Guernsey company has called for the States to introduce grants to make it cheaper for islanders to install wind turbines.
E-Si is currently piloting a type of propeller-bladed wind turbine near the Vale Castle.
Graham Carol said he felt the States should be doing more to encourage the take-up of renewable technology.
He said Guernsey and Jersey were the only places in Europe not to offer incentives for using it in the home.
Mr Carol said: "Elsewhere, there is substantial help, all our systems are connected into the grid and so any excess energy generated Guernsey Electricity pay you back for.
"Unfortunately, here they only pay us back 6.5p a unit whereas in the UK they pay up to 45p a unit."
The States said energy policy was currently being reviewed.