Route Militaire junction decision criticised by deputy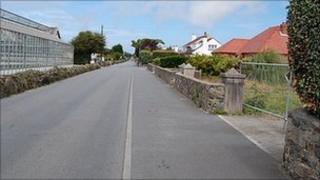 A Vale deputy has criticised a decision by Guernsey planners to allow another set of traffic lights on one of the island's busiest roads.
The go ahead has been given for the new junction layout on Route Militaire to allow access to a proposed data park.
Deputy Ivan Rihoy said: "This will make that military road area, which is very, very highly populated, extremely dangerous."
He said he was baffled by the Environment Department's decision.
Deputy Rihoy, who previously served on the traffic committee said: "Time will tell as to whether what they're trying to do is right or wrong."
A spokesperson for the department said: "A signalised junction will help to regulate vehicle movements between Route Militaire and the principal access and egress to the new industrial park."
An alternative entrance to the site has been suggested through the Braye Road Industrial Estate.
The department said this option would have involved removing one of industrial units and it had not been able to secure permission of any of the landowners to do so at the time of the development brief being submitted.