Islanders asked to remove noxious weeds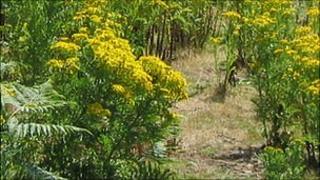 Islanders need to do their bit to help stop noxious weeds spreading, the Guernsey States Agriculture and Environment Advisor has said.
Dr Andrew Casebow said it was especially important at the moment because plants flower and seed during the next couple of months.
He said landowners needed to uproot the weeds and make sure they rotted down.
Dr Casebow said any seeds left on the surface could be picked up and spread onto adjoining land.
He said: "If it's on somebody else's property you can't tackle them yourself, contact the Commerce and Employment Department and they will action some action."
Noxious weeds in the island include ragwort, hemlock water dropwort and creeping and spear thistles.