Google Street View delayed by Guernsey objectors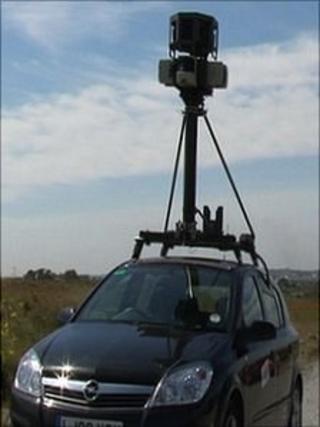 Concerns over invasion of privacy mean no date has yet been set for when pictures of Guernsey will go live on Google's Street View project.
The company started filming during the summer of 2010, but one visit was cut short after its cars were vandalised.
Data protection bosses have had complaints from residents not wanting their home to feature.
Google said it was "in ongoing discussions with the authorities in Guernsey over Street View".
Peter Harris, data protection commissioner, said island residents have not been the only ones objecting.
He said: "It's a question of culture, I mean Google comes from the USA where perhaps views on privacy are different from those in Western Europe.
"They were filming a lot in Germany and there was a huge fuss about their collection of data there as well."
The Jersey version, also filmed last summer, went online on Wednesday and the island's data protection authorities have received no complaints from residents.