New mental health facility planned for Guernsey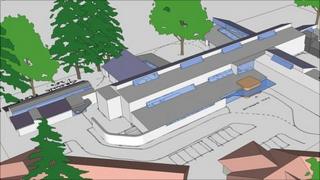 Plans for a new £25m mental health care facility in Guernsey have been released by the Health and Social Service Department.
The development, due to replace the Castel Hospital, will go before the States in 2012 and if agreed would be expected to be completed during 2014.
Health and Social Services Minister Hunter Adam said the plans were long overdue.
He said it would allow all mental health services to be under one roof.
The proposals include 18 acute adult beds, a day centre and an adolescent secure unit.
Project director Richard Evans said the new facility would be less expensive and more fit for purpose than what was currently being used.