Guernsey's new inheritance laws 'should not be rushed'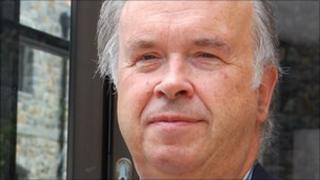 A Guernsey advocate has questioned whether adequate advice has been sought on proposed new inheritance laws.
The legislation, which will be debated by the States on Wednesday, will allow islanders more freedom to leave their property to whomever they choose.
St John Robilliard questioned whether the draft legislation had come under "genuine scrutiny" and said: "This is a law which should not be rushed."
A spokesman for the Inheritance Law Review Committee defended its work.
The spokesman said: "The draft law was prepared following several years of careful consideration by the committee, with advice from the law officers and consultation with a considerable number of advocates."
However Mr Robilliard said: "There was extensive consultation on the abolition of the old rules.
"If there was extensive consultation on the new part, I and my colleagues are unaware of that."
States members agreed in January 2010 to abolish the rights of spouses and children to a share of a deceased person's estate, regardless of the details of any will.
The laws to be debated on Wednesday would replace that system with full testamentary freedom and would also make it easier to challenge wills.