St Peter Port School site may reopen by 2012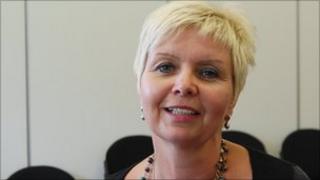 Guernsey's former St Peter Port School site could be welcoming students from the beginning of 2012, if the States approve a request for funding.
Carol Steere, the Education minister, wants £2.8m to refurbish the site as a base for the schools music service, the youth service and the youth theatre.
Some College of Further Education courses would also be held there.
Deputy Steere said: "There are a number of things that will be going on there and they need different facilities."
The department's long-term plan for the site is to build new premises to house the Guernsey College of Further Education.
However a shortage of funding has meant those plans being put on hold for 10 years.
In the meantime, deputy Steere wants to spend £3.7m to make it suitable for use, with some facilities available from January and the remainder from August 2012.
The department would find £0.9m of this from its existing funds, while the other £2.8m would have to be voted through by deputies at their July 2011 meeting.
If they agree, the site will be known as Les Ozouets Campus.