Guernsey employment survey: most want better protection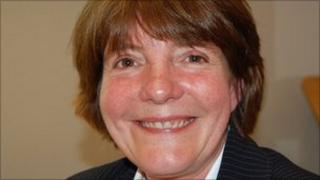 Employees in Guernsey should have more protection in law, according to a majority who took part in a Commerce and Employment department survey.
Almost two-thirds (63%) of the 108 people who responded to the department's questionnaire said there was too little protection for workers.
There is currently no statutory right in Guernsey to maternity or paternity leave, or redundancy pay.
However, the Social Policy Group is already working on maternity leave.
The department now intends to focus on disability, age and race discrimination in the workplace.
Deputy Carla McNulty-Bauer, the Commerce and Employment minister, said: "The topic of disability discrimination in employment will be the subject of joint working with the Social Policy Group, alongside the current work on maternity-related matters."
The survey also revealed that 85% thought trade unions should have to give warning of any industrial action. There is currently no obligation to do so.
Nearly 60% thought there also needed to be stricter controls on picketing, as well as firm rules on balloting procedures, which would need to be followed before industrial action was permitted.
Of those who took part in the survey, 32 listed themselves as employers and 36 as employees.