Stuart Trought voted new Alderney States president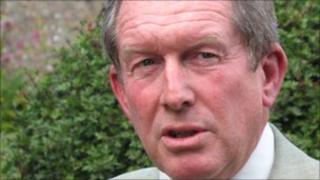 Stuart Trought has been voted the new President of the States of Alderney.
Of three candidates, he topped the polls with 487 votes in an election held on Saturday.
Bill Simpson came second with 239 votes, while Paul Arditti came third with 105. The ballot had a 65% turnout.
Mr Trought succeeds Sir Norman Browse, who announced he was retiring from the post last month. He had been president since 2002.
Saturday's ballot was the first contested election since 2002 because Sir Norman was re-elected unopposed in 2004 and 2008.
Mr Trought will complete the remainder of the current term of office, which finishes in December 2012.
The president chairs the monthly meetings of the island's 10 elected States members and has a casting vote in the event of a tie.