Jenson Button and Andy Priaulx tops raise funds for hospice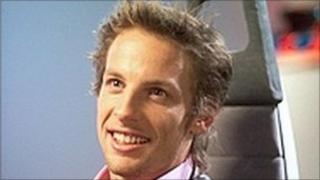 The auction of shirts signed by racing drivers Jenson Button and Andy Priaulx has raised £900 for a Guernsey hospice.
The two racing drivers signed their names on shirts used during the annual 30 in 30 Challenge event organised for the charity by Ian Brown's Cycle Shop.
It saw sponsored cyclists ride an hour a day for 30 days. The shop's auction on Saturday brought the amount raised for the hospice in 2011 to £67,390.
The rebuilt Les Bourgs Hospice will take patients by Christmas.
In the last three years, cyclists have raised more than £200,000 towards the rebuilding project.