Chelsea Flower Show gold for Raymond Evison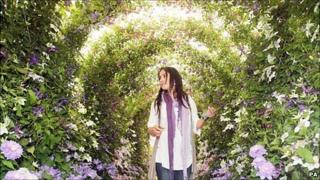 Guernsey botanist Raymond Evison has won his 23rd gold medal at the RHS Chelsea Flower Show in London.
It was the ninth gold medal in a row for Mr Evison and his team at Guernsey Clematis.
It was given to an exhibit of more than 2,000 clematis hybrids in an area 10m sq (33ft sq), which included a tunnel visitors could walk through.
Mr Evison, who is also a judge at the show, said he was "very, very pleased and relieved" by the result.
He said: "Lots of people have been going through our clematis tunnel, as it seems to have been called, and people are so enjoying it, being able to go close up to the flowers.
"When people started looking at this the other day everybody said 'Oh I want to get married in something like this'.
"It's just amazing the compliments we've had."
Mr Evison said it took the team eight 11-hour days to complete the display.
He said: "We had a team of people packing the plants in Guernsey and we've got some very tall plants, we've never brought plants this tall to the show before.
"All the plants had to [be] taken off their canes one by one and then we had to hold them before we could then actually tie them in...it took us three days to complete the archway alone."
Mr Evison said the show's displays could be used as a learning experience by those who visited.
The various hybrids included some named with an island flavour like the Victor Hugo and Diana's Delight, which was named after the wife of Guernsey's Bailiff, Sir Geoffrey Rowland.
Lady Rowland has worked with Mr Evison on producing his six books on horticulture.