Guernsey group supports new flats for disabled people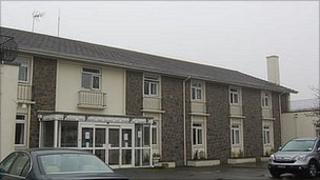 The Guernsey Disability Alliance has praised plans to include accommodation for younger disabled people in a States redevelopment.
The proposals for 15 flats at Longue Rue House have been included in plans to redevelop two of the island's residential homes.
Group chairwoman Shelaine Green said at the moment younger people who needed support had limited options.
She said housing of this type was in very short supply.
Mrs Green said: "The accommodation tends to be for older people, so a younger disabled person, someone who develops MS in their 30s, 40s or 50s for example, could end up having to move in with their parents.
"So their parents look after them, but they won't necessarily be able to do it forever.
"Or worse still they might end up in an older people's residential home, which isn't age appropriate and doesn't respect their independence."
If planning permission is given, the flats will be reserved for people with a learning disability already living in housing provided by the Health and Social Services Department.