Guernsey house price rise welcomed by States economist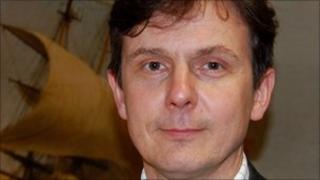 Guernsey's chief economist has welcomed a 6% rise in local property prices.
Dr Andy Sloan, the States economist, said the year-on-year increase "generally reflects underlying decent economic conditions".
The average price of a local property in the first quarter of 2011 rose to £424,714, up from £401,632 in the first three months of 2010.
A new system of weighting has been applied to different types of property to reduce volatility in the figures.
The method takes into account the prevalence of each of seven types of accommodation, so that statistics are not skewed by small numbers of sales.
Guernsey's Policy Council has back-dated the new method to 2008 in order to provide comparative figures.
Dr Sloane said: "There's no point in reporting an average if you know it's prone to volatility. This measure is prone to less volatility.
"It's a better, truer measure," he said.
There were 165 local market property sales between the beginning of January and the end of March, compared to 164 in the same period of 2010.