Veterans remember Sark liberation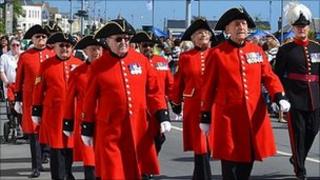 Veterans are joining Sark residents to celebrate the island's liberation from occupying forces in World War II.
The Channel Island was freed a day after Guernsey and Jersey on 10 May 1945.
School children and island officials will meet with 12 Chelsea Pensioners, 10 Ghurkhas and four members of the Guernsey British Legion.
Lt Col Reg Guille, Sark's Seneschal, said: "It's important the children know what their grandparents went through."