Guernsey's Bailiff announces 2012 retirement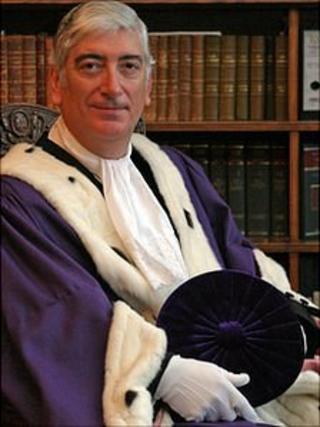 The Bailiff of Guernsey Sir Geoffrey Rowland has announced he will retire in March 2012.
Sir Geoffrey became Guernsey's 86th Bailiff in June 2005, taking over from Sir de Vic Carey having served as Deputy Bailiff for three years.
Sir Geoffrey was knighted in the 2009 Queen's Birthday Honours.
As well as being the presiding officer of the States and island chief judge, he has been an active supporter and patron of a number of local charities.
The current Deputy Bailiff Richard Collas has been named as his successor.
Prior to being appointed to the Bailiff's Chamber six years ago, Mr Collas was an advocate for more than 20 years and also served as procureur of the poor in St Andrew.
Mr Collas has three children - Jonathon, Oliver and Lydia. He lost his wife Amanda to cancer last year.