Guernsey 'too expensive' for Hollywood film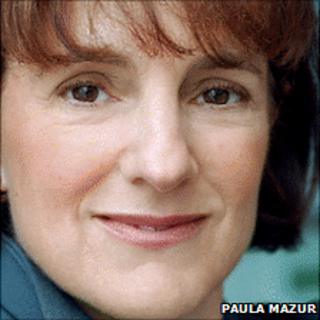 Guernsey needs to offer financial incentives if it wants a Hollywood blockbuster to film in the island, according to its creative producer.
A film adaptation of the novel The Guernsey Literary and Potato Peel Pie Society is being planned by Fox.
Paula Mazur said she would like to film in Guernsey, but the UK was more likely as it provided a range of incentives.
She said Kate Winslett was among those who had shown an interest in a role in the film.
Ms Mazur said: "The British producers that we've talked with and I would all like to shoot it in Guernsey, there's nobody on the creative side who doesn't feel like this should be done in the island.
"The problem is that the UK offers incentives, you get a rebate of, I think, 20% if you shoot on the mainland and that's something that Guernsey we're hoping can find a way, even if it's just for this film, to compete with that.
"When it comes to the studio it's their job to find the cheapest way to do something so they make the most money on it and there's going to be a lot of pressure to find locations that can double as Guernsey, whether they are perfect or not."
'Norman influence'
Ms Mazur said other possible locations included the southern part of England.
"A lot of things have been shot on the Isle of Man and I don't want to do that, I really could feel the Norman influence in the way the streets are designed and the colours and the types of buildings and it's so beautiful there [Guernsey] you just fall in love.
"I know we can capture that visually on screen so I'm really fighting hard to go to Guernsey.
"I think we'll go for at least some exteriors, at the minimum, but I'd really like to shoot a lot there," she said.
Ms Mazur said the film, based on the book's story of life in the island during the German Occupation of World War II expressed through letters, would boost Guernsey's economy.
"When you do a film in a place you bring in millions and millions of dollars, so this will be probably a $20-25m film and that money gets pumped into the economy of wherever you shoot.
"So we're hoping the Guernsey government will come up with something that can be attractive to Fox."
She said a script had been written and they were currently looking for a director.
Shooting is expected to start in the first part of 2012.