Guernsey skate park build to start in May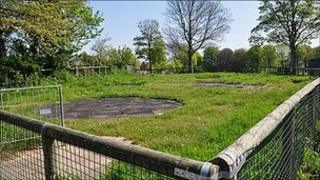 Work on Guernsey's new dedicated skate park is due to start in May, the chairman of the X-treme Sport Association has said.
Mike O'Hara, also Culture and Leisure Minister, said £80,000 of the almost £250,000 needed had been raised.
He said it was the result of almost a decade of careful planning and negotiation.
The park is set to occupy land next to Beau Sejour that previously housed a children's play area.
Deputy O'Hara said: "The design has been put together by not just ourselves, or the designers but by the skaters and the BMXers who came to Beau Sejour.
"We had long, long sessions to find out what they want and we've really gone to town on it."