Guernsey's Telephone Museum prepares for final season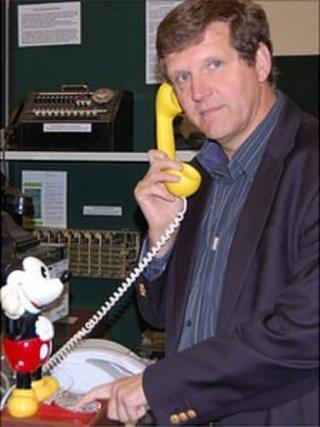 Preparations have begun for the final summer season of Guernsey's Telephone Museum.
The museum is due to open on 17 May but will close permanently on 11 September.
It is housed in a former telephone exchange, Hermes House, in the Castel, and was inaugurated as a museum in 1976.
In July 2010 the States voted against keeping it open, as it was not attracting enough visitors.
Dr Jason Monaghan, director of Guernsey Museums, said: "It was planned to close it in 2005 and since then we've kept finding reasons and ways of keeping it open.
"But we've realised it can't go on forever so we've decided to have one last final season and urging everyone to come here and see it."
He said: "Essentially it's not in a good location, it hasn't got much car parking, there's no other attractions nearby, it's a single subject museum.
'Many reasons'
"A lot of tourists only come to Guernsey for three, four or five days and so they're not actually getting this far by the time it is time to go home.
"We're only get just over 1,000 visitors a year, which is less than a temporary exhibition at Guernsey Museum will get during a week.
"So there are many reasons for saying it doesn't work as a standalone museum anymore."
Dr Monaghan said: "The hope is that this collection will be put on display at another point in the future in a different form."
He said the collection would remain intact, but that some of the duplicates would hopefully be swapped with other museums to add to the more than 1,000 objects currently housed in Hermes House.
The future of the building, owned by the island's government, will be decided by the States.