Call for greater distance from UK for Channel Islands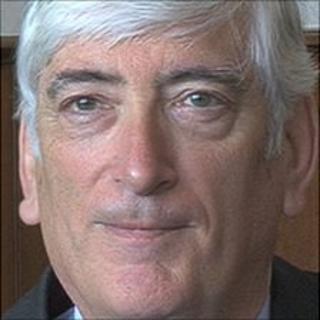 Guernsey's Bailiff believes the island should seek to be more distant from the control of the UK Government.
Sir Geoffrey Rowland was speaking about the future of the nearly 1,000-year-old relationship with the English Crown.
He said: "I would predict we would remain in exactly the same place as we do in our relationship with the Crown.
"But all the time we're maturing as a society and it's important we become more distant, it seems to me, from Her Majesty's Government."
Sir Geoffrey said: "I believe that's what we would aspire to, but that doesn't mean independence.
"It's always right to contemplate what issues there would be if ever we had to seek an independent status.
"But I really don't see it as being something that is even on the horizon at the moment."
Sir Phillip Bailhache, the former Bailiff of Jersey, believes independence might not be that distant.
"I think that we ought to be preparing for the possibility that it might be in the interests of the island, at some stage in the future, to become a sovereign state, but that doesn't affect our relationship with the Crown."
The relationship between the Channel Islands and the English Crown goes back to 1066 when William, Duke of Normandy conquered England.
Roger Perrot, a former Guernsey advocate, said: "There's always been allegiance to the Crown.
"The problem is that in practice what's happened is there has been a sort of hijacking of that relationship by the government in the UK on behalf of the Crown.
"That's where, as far as I'm concerned, any problems have arisen."