Guernsey former school to be sold as housing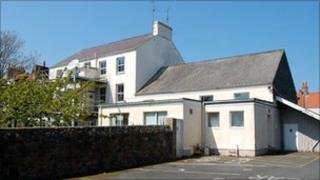 A former Guernsey school could be returned to residential use after more than 120 years as a place of education.
States Property Services has applied for permission for Granville House in St Peter Port to be renovated.
The 17th Century house became a private school in 1883 before the States bought it in 1928. Most recently it was used to teach children with special needs.
John Silvester, the chief property manager, said he wanted to get "the best value for the tax payer."
He said: "The decision has been made that we're going to sell."
If permission is granted by planners, the Mount Durand property will be sold off to developers and the main house converted into a single dwelling.
A further six apartments will also be built, while the original east wing will be demolished.
The sale is part of an ongoing process to reduce the States' property portfolio.
Several other of the States' properties in the island have already been sold, including Belvedere House at Fort George and a farmhouse near the Baubigny schools development.