Miss Alderney competition format changes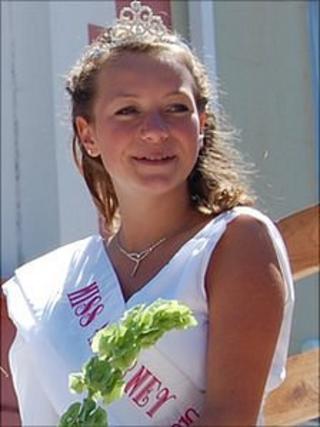 The format of a beauty pageant in Alderney has changed to give shy entrants more privacy.
Entries for the annual Miss Alderney competition, which began in 1948, can now be made in secret online.
The online entry form includes a number of general questions, which only the judges, whose identity is also a secret, will see.
The 2011 winner is due to be announced at the Miss Alderney Disco being held on Easter Saturday.
Organiser Ilona Soane-Sands said the current generation of potential Miss Alderneys were more bashful than ever before.
She said: "Quite a few of them are a bit self conscious or they just don't want to face the public like this.
"The astonishing thing is they are all so pretty - I don't know what their problem is."
She added: "The young ladies prefer to be incognito, they want to have their privacy, they don't want to be interviewed by the judges and they don't want to come second or third and they don't want everyone to know they entered and didn't get it."
Entrants must be aged between 17 and 25 and not married.
The duties of Miss Alderney, in representing the island, include being part of the Alderney Week Calvacade and Jersey's Battle of Flowers.
The winner also receives prizes including a shopping trip to Southampton, a meal and overnight in Guernsey, cosmetics and a photo shoot.
Mrs Soane-Sands said: "Our priority for Miss Alderney is for her to have fun and everyone around her to see her having fun."