Health charges 'not part of plan'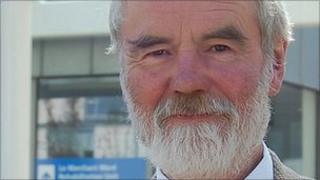 Islanders will not face any additional healthcare charges in the near future, Guernsey's health minister has said.
Deputy Hunter Adam said the proposed 10-year strategy would not be funded by introducing fees for treatment.
He also stressed cutting services for Guernsey, Alderney and Herm was not a way to find additional money.
Deputy Adam said: "There is a bottom line below which you can not reduce the costs, thus we must look at other ways of reducing the use of these services."
He said: "We can not cut, cut, cut, we have to ensure that the services we're providing are provided in an efficient and cost effective manner."
Deputy Adam's comments came after his department released its outline for a health strategy to run until 2020.