Guernsey will not get DAB radio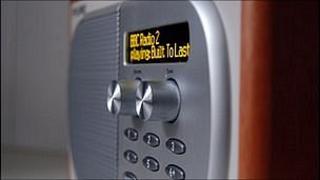 Digital radio is due to be rolled out to the Channel Islands this summer, but not to the Bailiwick of Guernsey.
Services such as the World Service, 5 live and BBC 6 music, will be broadcast in Jersey via DAB radio from June.
Guernsey, Alderney, Sark and Herm are not due to receive these stations via digital radio during the current charter period, which runs until 2017.
Tom Everest, a senior distribution manager at the BBC, said the stations were available by other means.
He said: "BBC Services are made available on multiple different platforms, digital radio provides some benefits but you can get all those digital-wide services on Freeview... on satellite, whether Sky or Freesat, and on the internet."
'Not possible'
The BBC is currently expanding the digital radio network aiming to serve about 93% of the population of the British Isles by the end of the year.
Lindsey Mack, the BBC's senior project manager of digital radio, said: "Unfortunately the current build out programme will not serve the whole of the British Isles reflecting the limited funding that is available for BBC digital radio in this charter period."
She said it was regretful this left some communities without access to the services.
Ms Mack said: "Extending the coverage to Jersey in this part of the network roll-out allowed the BBC to serve a reasonable sized self-contained community with a single transmitter and hopefully provide some overspill coverage to Guernsey.
"However, multiple transmitters would be required to serve all of Guernsey, which was not possible in the current round of funding.
"The BBC would expect that Guernsey will be part of the future expansion of the network, which is subject to funding and the agreement of the BBC Trust."
The decision on whether the islands will receive digital radio will be made in 2017 after the next licence fee settlement.