Guernsey expects more than 70 cruise ships in 2011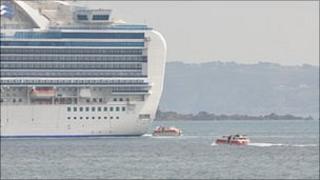 Up to 65,000 cruise ship passengers could disembark in Guernsey during 2011, according to the Commerce and Employment Department.
Figures show 77 liners are due to call in, which is 43% up on 2010.
Last year about 54 ships called with about 40,000 passengers disembarking to visit the island.
Jason Moriarty, spokesman for Visit Guernsey, said the island was well established as a good destination, but there was no room for complacency.