New Guernsey housing survey aims to inform policy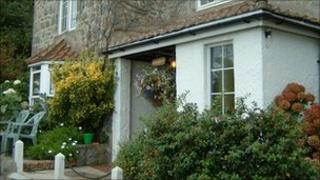 It has been claimed Guernsey's housing policies "will be better informed" after a new data system was introduced.
The Policy Council has published its first annual housing stock bulletin, with information gathered from five of the island's 10 government departments.
Stephen Langford, the chief officer of housing, said only "very limited" information was available previously.
The newly released data showed more than 300 properties were vacant for a year up to mid-November 2010.
Mr Langford said: "As a result of bringing all this data together, we are already more knowledgeable and this means housing policy decisions will be better informed."
The new figures also revealed that there were more bungalows in Guernsey (10,237) than houses (9,512).
In addition, 32% of all the island's units of accommodation were to be found in St Peter Port, including more than half of the island's open market properties, in which residents are not required to have the right to work locally.
The number of bedrooms in each property was the focus of several pages of analysis. They showed that almost half (48%) of all properties in Guernsey had three bedrooms or more.