Guernsey law expert predicts residency challenges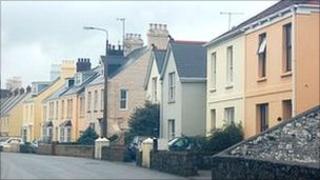 A Guernsey legal expert has said changes to the island's housing laws could lead to open market residents being able to gain local status.
Anyone may buy an open market house but permits are required to live elsewhere.
The island's Population Policy Group has said this would not alter under its review, published in January 2011.
However Advocate Peter Ferbrache said challenges to new residency laws could force the States to allow open market owners to gain more rights.
Instead of local market licenses being issued for periods of five or 15 years, a new system has been proposed which would see them issued for one, four, seven or 14 years, with additional residency rights accruing in some cases.
Mr Ferbrache said: "The proposals will have to be refined and changed. I think people will be able to maintain an argument that it's discriminatory.
"You rightly can't discriminate against people because they're a woman or because of their colour, race or religion, he said.
"Why should we be able to discriminate against them because they're wealthy?"
A public consultation on Guernsey's population policy continues until the end of March 2011.