Guernsey Safeway's final day before Waitrose rebranding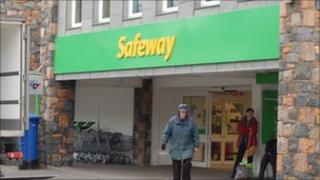 A long-established Guernsey supermarket has close its doors for a month's refurbishment work.
When it reopens in March, the former Safeway in the Rohais, St Peter Port, will operate as a Waitrose store.
It is one of five shops in Guernsey and Jersey which will be rebranded following a takeover by Waitrose.
Items left on the shelves at the end of Saturday trading at both Safeway and Checkers at Admiral Park will be given away to local charities.
The post office in the Safeway building will also be closed and refurbished.
The Checkers store is due to close in March.