Bus drivers given training for Guernsey roads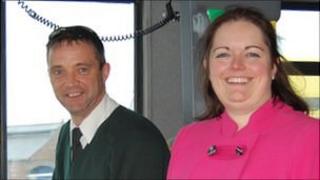 Bus drivers from the UK are being given training to help them adapt to working in Guernsey.
The courses include how to cope without a shield between drivers and customers, how to handle money and how to navigate the island's narrow roads.
Stephen Rushton, from Merseyside, said: "It's far more relaxed here, there's no pressure on you whatsoever.
"The traffic soon passes, back home it's constant along with all the hassle of not very nice passengers."
Hannah Beacom, managing director of Island Coachways, said: "If we're recruiting from off-island we're recruiting qualified bus drivers.
"We're taking the skills they've already got and converting them to the Guernsey way... it's a very different way of working."
Mr Rushton said there was more contact with the public in Guernsey.
"It's lovely to see people face to face and speak to them on a regular basis, I've found that very good," he said.