Guernsey Post service cuts could be a way to save cash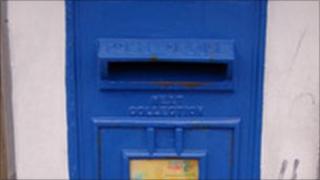 Reducing postal deliveries in Guernsey is one of the suggestions being made to save money.
The States Commerce and Employment said cutting deliveries to five days a week would save £500,000, while reducing if further to three days would save £1m.
George Sauvage, director of strategy, said while Guernsey Post was doing all it could to work efficiently, more savings were needed.
The States has asked the public for its views on how the service could change.
Commerce and Employment is carrying out a review of its universal service obligation (USO).
People's needs
Guernsey Post said it welcomed the review which should contribute to an informed debate on how best to meet the postal needs of the people of the Bailiwick.
Boley Smillie, Guernsey Post's chief executive, said: "Guernsey Post is firmly of the view that the level at which the USO is set is ultimately a matter for the States of Guernsey to determine.
"Wherever the level is set Guernsey Post is committed to ensuring that it is achieved."