Mary Portas' comments on Guernsey store criticised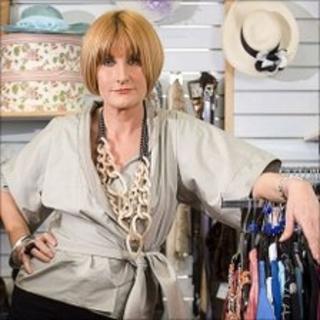 A Guernsey store owner has criticised retail guru Mary Portas for not giving him a chance to respond to criticism.
Ms Portas, known as the Queen of Shops, has a series on Channel 4 where she reinvents and restyles shops and visited the island in 2010.
In a newspaper article she gave Creaseys department store five marks out of 10 and said it was a place "where fashion labels go to die".
Tony Creasey said he wished he had been given a chance to defend himself.
Ms Portas' review of the shop, which she wrote about in her weekly column for the Daily Telegraph, said the shop was "unfashionable" and the layout of the premises was "like a rabbit warren".
In disguise
She also said the shop had some good aspects it was not making use of.
They including the view over the harbour through the panoramic windows on three floors, and she praised the attitude of the staff.
Mr Creasey said: "She's quite a character and I'm quite disappointed that nobody saw her.
"There are rumours that she does go into shops in disguise so who knows what she was looking like back in December.
"She has a reputation for being a critic, but one that's worth listening to and I would have enjoyed the opportunity to challenge her on some of her findings."
He said he has written a response to Ms Portas' comments and hoped to open a dialogue with her.