Jersey incinerator could take Guernsey's rubbish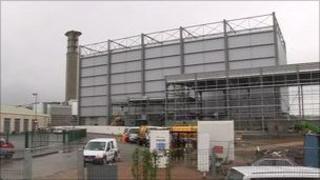 The man in charge of Jersey's new incinerator has said he welcomes moves to import Guernsey's rubbish in the future.
The multimillion-pound energy-from-waste plant at La Collette was fired up for the first time on Monday to test its capacity and emission levels.
John Rogers, chief officer of Jersey Transport and Technical Services, said the two islands were now in discussion.
He said if the political decision was to go ahead there was ample capacity.
Currently the incinerator is operating below full capacity but if it went to its maximum it would require more rubbish than Jersey currently produces to keep it fed constantly.
Mr Rogers said: "In terms of engineering and capacity we believe it's feasible."