Guernsey States launches population consultation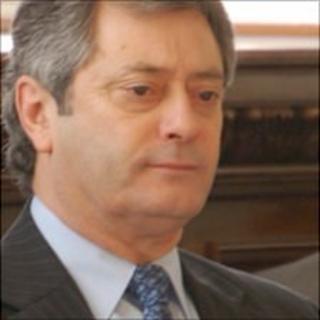 Ten weeks of public consultation on changes to the measures that control Guernsey's population have begun.
Work on the Managing Guernsey's Population report has taken two years.
Central to the proposals are permits for long-term residency with milestones of seven and 14 years and employment permits of one, four and seven years.
Deputy Bernard Flouquet, the chairman of the Population Policy Group, said if agreed the proposals would not affect islanders' current rights.
He said: "It should be emphasised these proposals are not intended to remove or reduce any pre-existing rights which someone has acquired under the existing or previous laws."
Deputy Flouquet said the consultation document explained the limitations on what can be done and asked for islanders' views on a number of key issues.
He said: "It is not something you can read through in just a few minutes, but it will provide the information that is needed in order to help the public to debate and consider the important issue of how we might manage the size and make-up of our population.
"The document will ask you to consider some difficult decisions, it will explain some key points that you may be unaware of and it will possibly change your view on what you believe the situation in Guernsey to be."
He encouraged islanders to take part: "No decisions have been made yet. This is an issue which will potentially impact on the lives, and life choices, of everybody who lives in the island today and in the future.
"I hope as many people as possible will therefore invest the time to consider the full contents of this consultation document and that the public will play their part in helping to shape Guernsey's future."