Guernsey States launches citizenship programme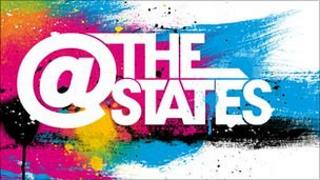 The States of Guernsey is hoping to engage more islanders in politics with the launch of a new citizenship programme.
The "At The States" website has been launched and booklets given to all secondary schools to be used in citizenship classes.
Education Minister Carol Steere said she hoped it would have long-term benefits for the island.
She said hopefully it would give pupils an idea of how the government worked.
Deputy Steere said: "They can start to vote at the age of 16, let's hope we can attract them, keep them engaged and interested.
"You never know we might be able to attract the States Members of the future."
As part of the initiative schools will also be encouraged to take children to the Royal Court and States chamber to see local politics in action.
The programme looks at what deputies do and how laws are made as well as the island's voting system.
The initiative is funded through sponsorship.