Call for review of Guernsey's States Works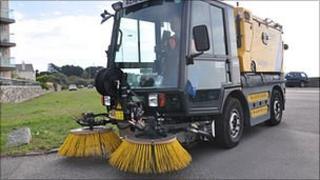 Guernsey's States Works should be included in an ongoing review of States assets, according to two politicians.
A report found that States Works should remain in its current form, while other assets should continue to be reviewed.
Deputies Carla McNulty Bauer and Dave Jones said the building and maintenance division should continue to be reviewed along with the other assets.
Other business units under review include the harbour, airport and water and waste water services.
States Works operates a large manual workforce along with a large fleet of specialist vehicles in a number of roles and services including building services, waste disposal, garden maintenance, drains, roads and driveways.