Guernsey Dairy 'should be more commercial'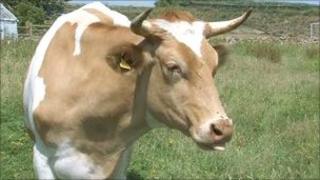 An independent review panel has recommended the commercialisation of Guernsey Dairy.
The panel of three people looked at all aspects of the industry over the past six months.
They had been given the task of coming up with suggestions for its long term viability.
The panel said States control of the dairy had led to a lack of co-ordination in the industry which was unsustainable.
One recommendation by the panel would see Guernsey Dairy enter formal arrangements with Jersey Dairy to help minimise costs and maximise output for products.
It also recommended a joint marketing strategy involving both dairies.
The panel said the lack of co-ordination had been brought about by the Guernsey Dairy itself.
They described the dairy as "pivotal to the industry", being States controlled and managed, and lacking commercial edge.
To rectify the situation it recommended a significant restructuring of the current system.
This included the distribution arrangements which it said put the long term viability of the industry at risk.
The panel has recommended that Guernsey Dairy becomes a separate limited company.
They want to see Guernsey Dairy Ltd created with the States of Guernsey as the sole share holder initially.